Paris Saint Germain forward Neymar JNR has been ruled out of the first UEFA Champions League clash with Manchester United next month. the former Barcelona playmaker suffered a Mertatasals breakdown in a 2-0 victory against Strasburg last week.  Neymar has been impressive this season for Paris-saint-Germain scoring 20 goals with 10 assists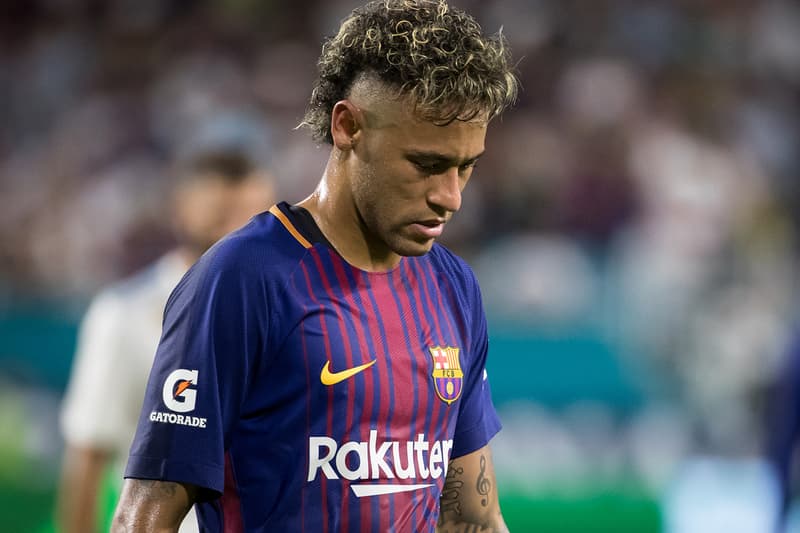 The Brazil international suffered another metatarsal injury in his right foot during Paris Saint-Germain's French Cup win over Strasbourg. And according to the latest report by RMC Sport, the former Barcelona star will not be able to be in Paris Saint-Germain's squad that will face Manchester United.
The first leg of the round of 16 Champions League clash between Manchester United and Paris-Saint-Germain will hold at Old Trafford on February 12. Neymar will now be hoping that his side gets a good result against Manchester United in the first leg before the second leg match in France on March 6. But the report added that 26-year-old forward could also miss the second leg tie in Paris against Manchester United. Manchester United missed the last edition of the Continental club competition last season but managed to win the Europa League which gave them space in this season edition, the Red Devils are in doubt of making the top four after suffering a terrible start under former manager Jose Mourinho.
Neymar has been impressive this season for Paris-Saint-Germain scoring 20 goals so far in all competitions with 10 assists. Last year, Neymar also had a similar injury which ended his season with Paris-Saint-Germain, although he fought back to play for his country at the 2018 World Cup in Russia. Paris Saint Germain boss Thomas Tuchel revealed that Brazil star Neymar might not be available for his side's Champions League cracker against Manchester United next month. The former Barcelona winger suffered a metatarsal injury in his right foot during PSG's 2-0 win over Strasbourg in the French Cup on Wednesday. Neymar limped off the pitch in the 62nd minute of the game and his manager feels he might not be fit enough to battle the Red Devils on February.
Neymar JNR has also suffered the same injury problem last season and has also taken the issue to God according to Legit.ng However, Neymar was brought from Barcelona for the Purpose of claiming the First UEFA Champions League trophy for the club. following his injury issues, how far can the French champions go in the UEFA Champions League this season?